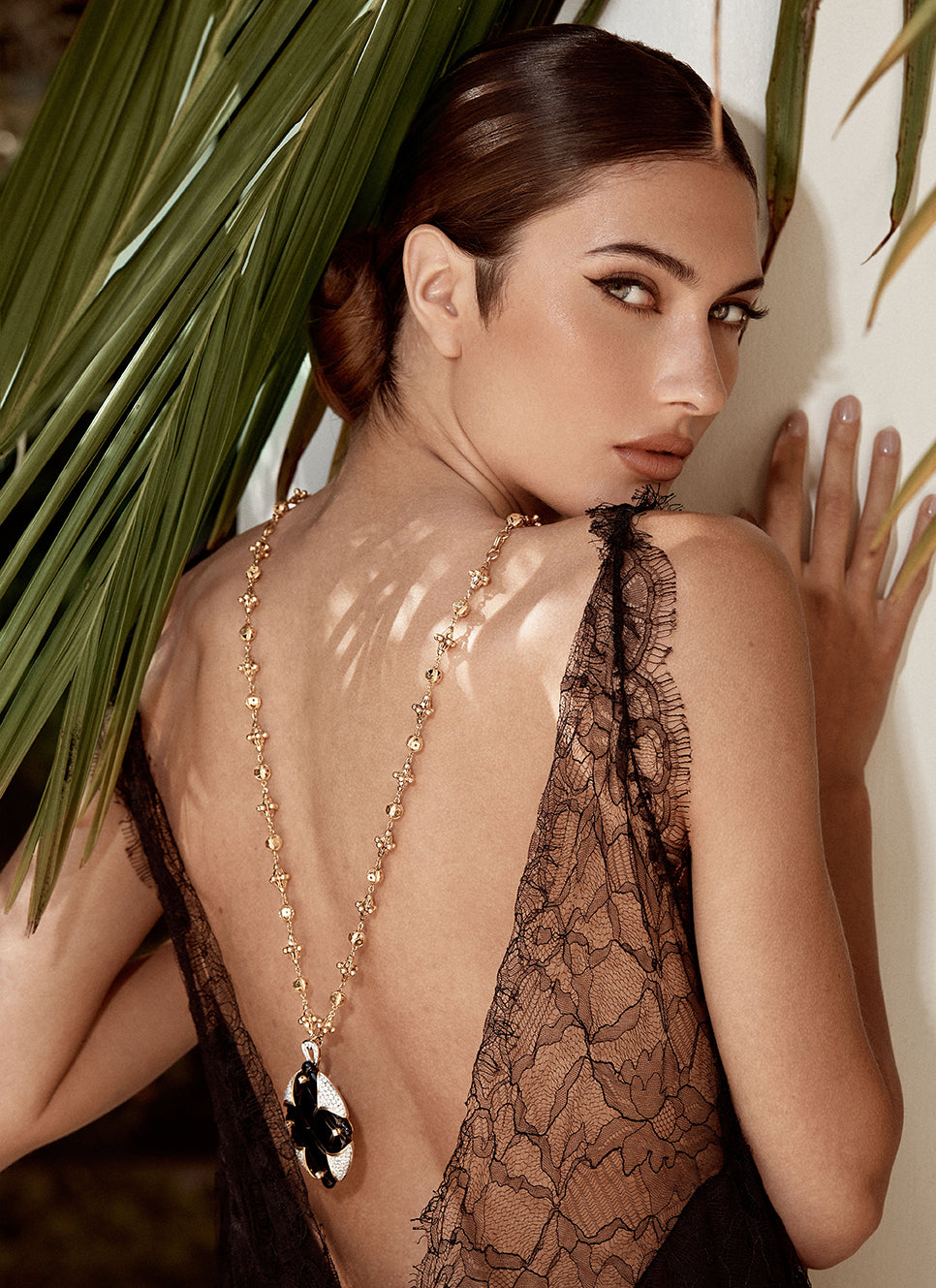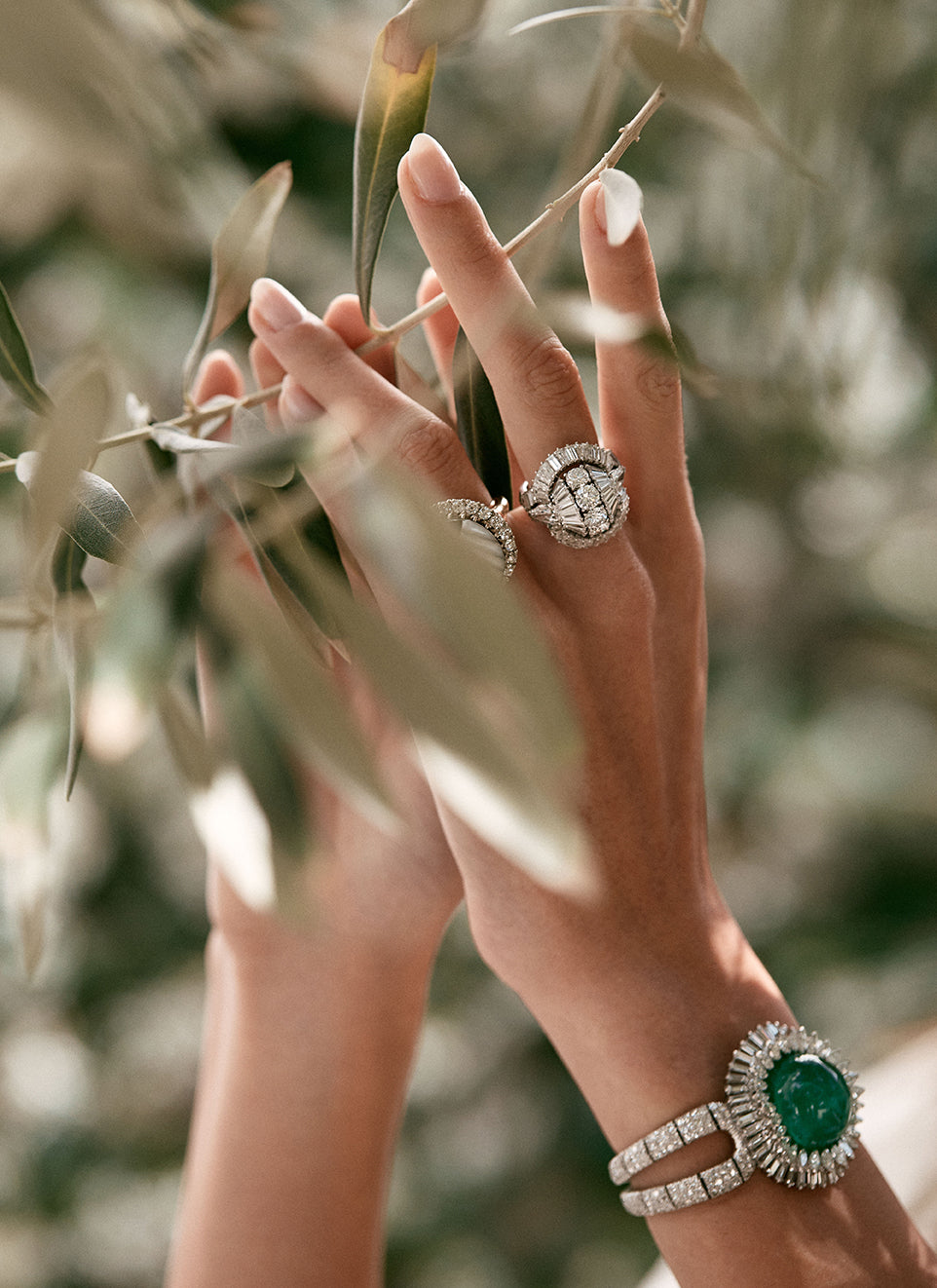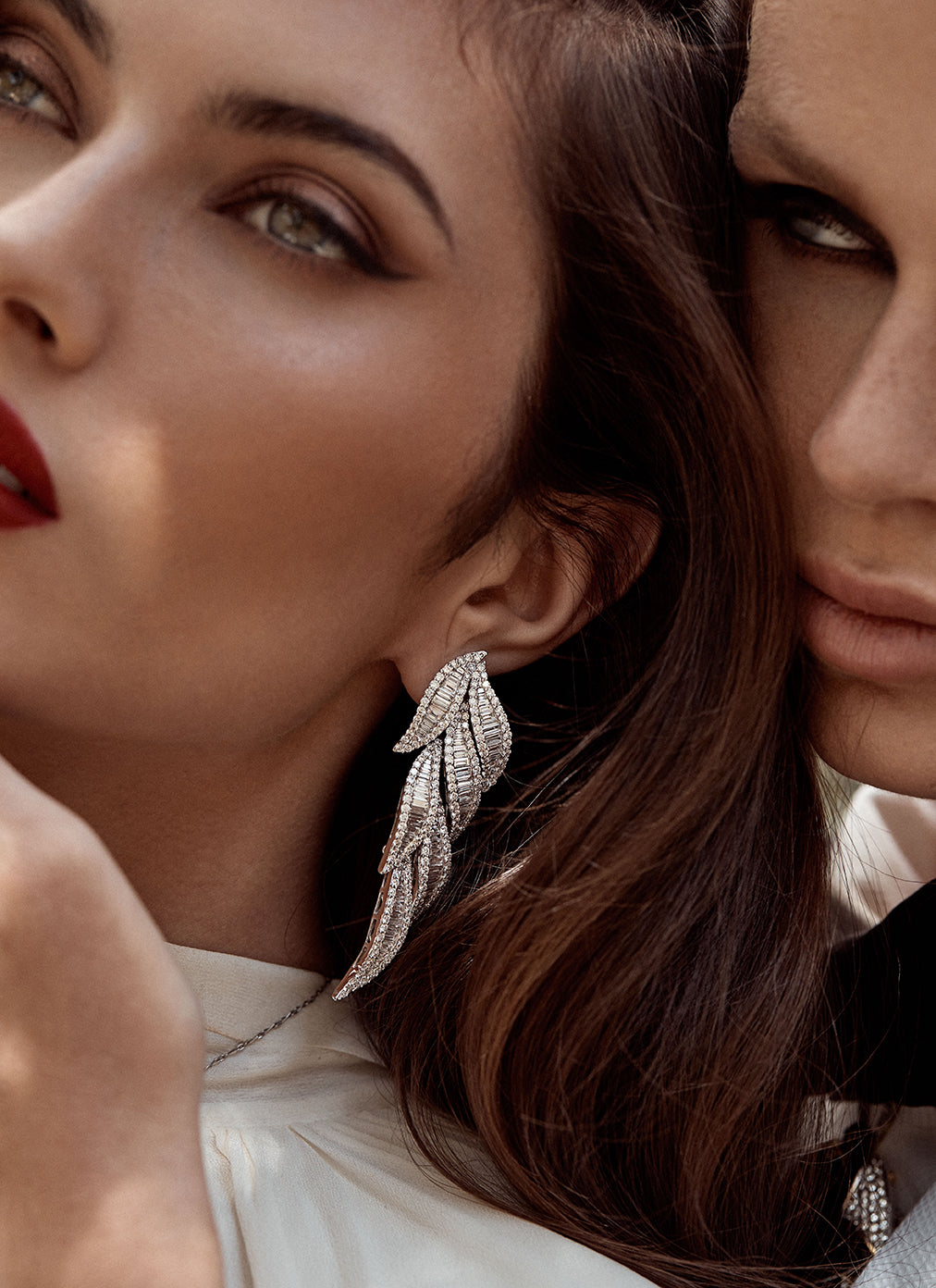 VACATION EDIT
Inspired by the glamorous summer wardrobes of the 1960's glitterati, Vacation Edit is a collection of vibrant colors and natural materials. Let the beauty of sumptuous pink corals, green jades, and blue turquoise stones whisk you far away.
TEXTURED GOLD
A presentation of jewels from the 60's and 70's, a time with globally inspired designs and changed attitudes towards femininity. Showcasing the transmutable nature of gold, Textured Gold is elemental, refined and rebellious. A reflection of the dynamic woman wearing it.
GIRL ABOUT TOWN
Add some sparkle to your nights out with our Girl About Town Collection. Whether you are going out to dinner or hitting the town, these are the perfect jewels for those who want to make a statement. Wear these pieces for a touch of elegance, allure and drama - the perfect compliments to any outfit.